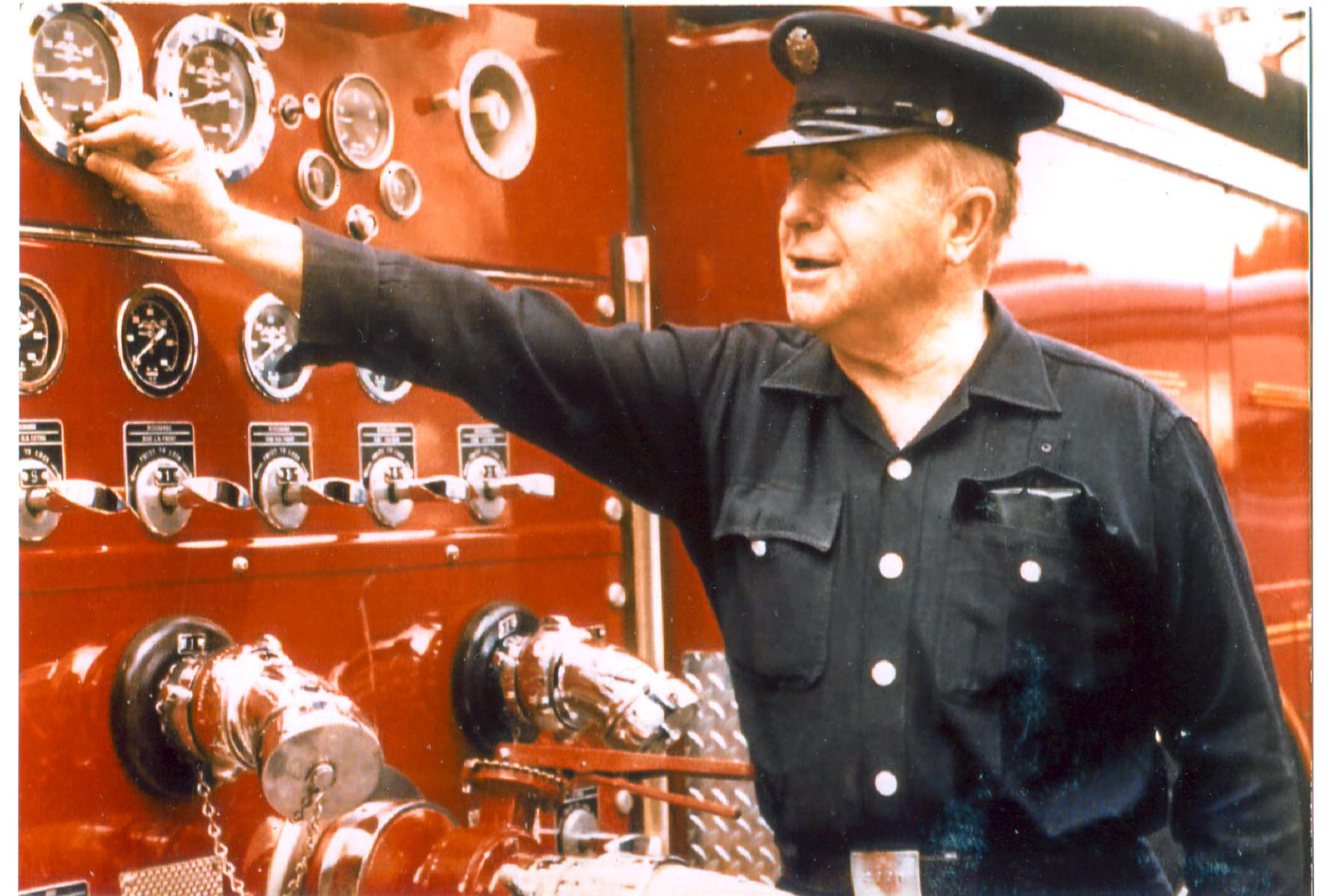 Retired Firefighter John F. "Johnny-O" O'Sullivan passed away on March 7, 2010, after a brief illness.
A native of San Francisco, John graduated from Sacred Heart High School. During World War ll he served in the U.S. Navy as a Carpenter's mate aboard the Destroyer Tenders USS Prairie (AD-15) and USS Frontier (AD-25).
After the war, he joined the SFFD and was initially assigned to 15 Truck, which at that time was quartered with 39 Engine. In the early 1950's John became a driver-pump operator while stationed at old 15 Engine (now 38). For over 20 years, he was a driver at 3 Engine, before retiring as a driver of 10 Engine in January, 1983.
During his many years with the SFFD, John witnessed significant changes in the Department such as the replacement of the old dual pumpers and tank wagon units with modern triple combination pumpers, aerial ladders replacing the old city service ladder trucks, filter-type masks phased out by self-contained breather apparatus, and the transition from open-cab to closed-cab apparatus.
John possessed excellent carpentry and fine woodworking skills, and also enjoyed classic car restoration projects.
He was a devoted husband to his wife Nora, a devoted father to Kathleen, Mary, Joann, and John (Jack) Jr, and cherished his role as a grandfather of five.
Private funeral services were held at St. Raphael's Church in San Rafael. Internment was at Mt. Olivet Catholic Cemetery in Marin. May he rest in peace.
Submitted by Jack O'Sullivan